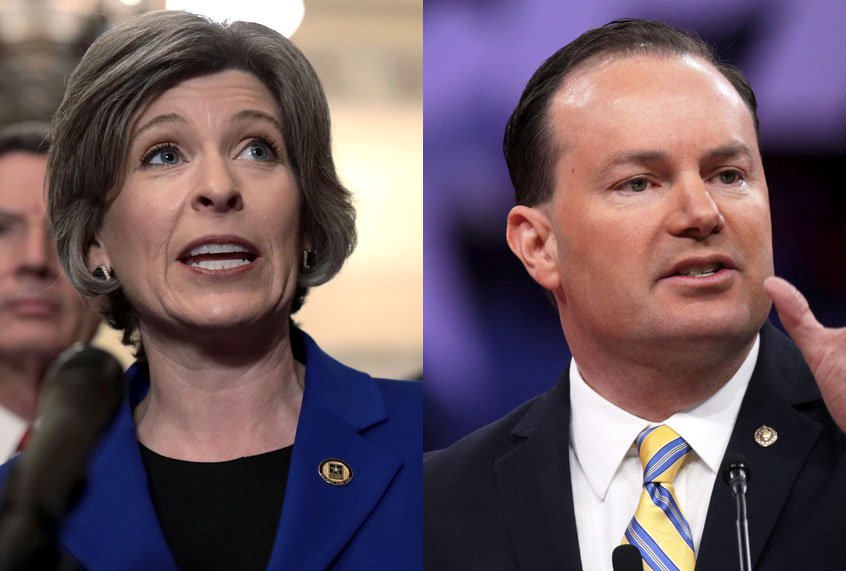 When you welcome a new baby into the world, it is natural to want to spend as much time as possible with them – holding them, feeding them, and introducing them to the world. Unfortunately, the current state of family and parental leave in the United States can often make it quite difficult to get enough time away from work to bond with your child.
Given that there is clearly a need for a better parental leave system, families across the nation are yearning for change. At first glance, legislation such as the CRADLE Act, introduced by Sens. Mike Lee (R-UT) and Joni Ernst (R-IA), may seem like the obvious answer to their prayers. After all, Sen. Lee has exclaimed that the proposal would "give working families the flexibility they need."
However, as soon as you begin to look just a little bit deeper into the specifics of the CRADLE Act, it immediately becomes obvious why it simply won't work for American families. Instead of providing moms and dads with the funding that they require in order to spend time away from work to take care of their child, this legislation simply allows them to borrow it. More specifically, the CRADLE Act wants parents to borrow from their Social Security accounts to pay for their leave.
The plan is functionally identical to the bill Sen. Marco Rubio (R-FL) introduced not too long ago – called the Economic Security Act for New Parents. Sen. Rubio's plan to raid Social Security was, unsurprisingly, extremely unpopular with the nation's seniors and it did not receive much bipartisan support in Congress. As a result, it went nowhere.
Those who are concerned about these repeated attempts to raid the Social Security Trust Fund have good reason to worry. The system is currently running a deficit and looks set to enter insolvency by the year 2034. If the CRADLE Act were to be signed into law, Social Security's financial issues would only worsen.
Indeed, aside from the fact that its withdrawals from the Social Security Trust Fund will inevitably speed its depletion, the CRADLE Act is also likely to significantly increase the agency's administrative costs. In order for the legislation to be successfully implemented, new employees would need to be hired, training courses would need to be developed, and new internal systems would need to be created. Put simply, the proposal from Sens. Lee and Ernst would put a significant amount of additional strain on an already struggling system – just as Sen. Rubio's bill would have.
Of course, most people don't keep an eye on the health of the Social Security Trust Fund on a day-to-day basis. The vast majority of Americans are too busy taking care of their own finances – figuring out how to pay rent, keep the lights on, and put food on the table. However, the decreasing balance of the Social Security Trust Fund is likely to impact your ability to make ends meet in the long run.
Right now, the average Social Security benefits check sits at around $1,400 each month. As the Trust Fund depletes, the most likely outcome is that the size of the average check will get smaller right alongside it. For retirees, this is likely to make it more difficult to pay for necessities such as medication and keeping the house warm in the winter. The CRADLE Act makes a reality such as this more likely than ever.
Here at the Council for Retirement Security, we believe that America's retirees and workers deserve better than that. Just as we opposed Sen. Marco Rubio's Economic Security Act for New Parents, we stand vehemently against the CRADLE Act as proposed by Sens. Lee and Ernst.
More pointedly, we believe that Congress must stop looking at the Social Security Trust Fund as the solution for every issue the nation faces. The fund was put in place to serve a purpose, and it should be allowed to serve that intended purpose. Indeed, instead of constantly seeking additional cash from Social Security, lawmakers should be striving to boost the health of the administration and the fund to ensure that it can continue to serve the needs of Americans for many decades to come.
Parental leave continues to be an ongoing problem for American families and deserves a real solution. The CRADLE Act does little more than borrow from the nation's future to patch up a problem that we face today. Harming Social Security should never be the answer to our struggles.