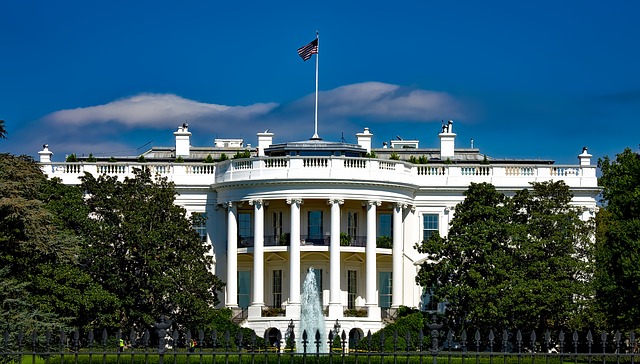 On Monday, December 13, 2021, President Biden signed an executive order to remove any and all "time tax" to claiming benefits and relief aid. Justin Sink and Jennifer Jacobs reported for the Washington Post, the executive order's purpose is to help people utilize government aid and services that they otherwise wouldn't use due to red tape and long wait times. The President issued this executive order in direct response to both the White House's Build Back Better bill that is currently being deliberated on, and more recently, the devastating tornado that ripped its way through the state of Kentucky.
Those injured in the storm, having suffered losing their homes and possibly their loved ones, can claim relief aid and SSI. People, especially seniors, that need assistance won't have to wait for help. The executive order focuses on improving and modernizing 36 different federal services, with the same overall goal of making government more readily available for the people.
What does the Executive Order Do?
The executive order's official name is "Executive Order on Transforming Federal Customer Experience and Service Delivery to Rebuild Trust in Government." It seeks to bring government services up to date, more specifically the platforms they use. For Social Security, the SSA will work on creating a mobile online platform to apply for or receive benefits. Yahoo Finance's Georgina Tzanetos clarifies, seniors would have the ability to upload important documents and interact with the SSA without the need for specific tech, like a desktop, or having to go to an office in person.
In addition, seniors will be the recipients of a new Medicare portal. This new online platform will help seniors apply and manage their Medicare and other healthcare needs, but more importantly, it will also help them determine ways to save on drug costs. This is a benefit as healthcare costs are in fluctuation.
It's not just Social Security that gets an upgrade. Natural disaster relief will be optimized to be as efficient as possible. Victims, like survivors of Katrina or the Kentucky tornado disaster, can apply for aid in a quick and effective manner that makes it so the help they need gets to them sooner.
Additionally, non-urgent services would be optimized. For example, new options to renew or apply for Social Security cards or passports will be digitalized and simplified.
What We Need This
This is an effort for American people to not only get help when they need it but to also receive the benefits that they've earned but might not know they have. For example, according to the Washington Post, 22 percent of the Americans eligible for the Earned Income tax credit don't utilize it, either from frustration on how to receive it or a lack of knowledge that they even have it.
This is a much-needed update to our government services. With fast, modernized systems we can better mitigate our stress, and better prepare for 2022 to make it a good year for retirement planning and budgeting. The Council for Retirement Security works to provide the best information as possible, and help seniors protect their Social Security. Now seniors can prioritize their retirement planning and not have to worry about the red tape we associate with the Federal Government.