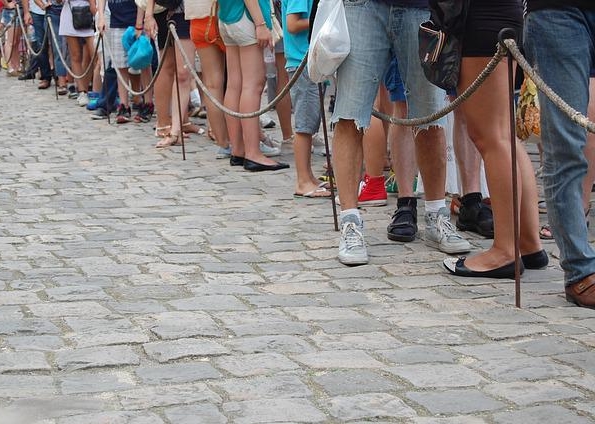 Due the pandemic, the SSA shut its doors and revamp its online and phone services. Now that challenging work to keep people healthy as paid off, as the SSA has been able to reopen its doors after so long. With reopened offices comes long in-person wait times. Luckily, CNBC's Lorie Konish is offering insight on how to get to the front of the line.
Reserving Your Spot
Now, SSA offices finally reopening, you need to be organized to be seen quickly. The Social Security Commissioner Kilolo Kijakazi says that "while no appointment is necessary, scheduling an appointment is the most efficient way to get seen."
Reserving your spot guarantees a Social Security expert will see you, and by calling ahead they can inform you of everything you'll need, so you can get the help you need as fast as possible.
Front of the Line Resources
Social Security is complex and comes with lots of questions. Luckily, there is no better resource than the SSA website to answer all our questions.
The website can help you apply for benefits, learn about retirement strategies, and help you make an appointment to meet in person. The SSA website helps you get a better understanding of what you know, and more importantly, what you don't. That way you can ask specific questions when in an office and get better help.
The Council for Retirement Security is working to protect the Social Security Trust. That way, whether you're in the front of the line or the back, your benefits will still get to you quickly and reliably.